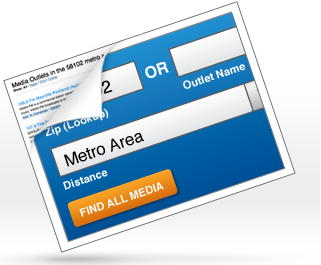 Recently, the Digital Place-based Advertising Association released a study conducted with approximately 1,000 media planners nationwide. Findings suggest the boundaries of advertising and information delivery continue to expand, as more businesses realize the benefits digital signage provides. Proximity, timely relevance and message customization are unmatched in almost any other "push" media type.
Study highlights:
A significant increase in respondents say they intend to include digital place-based media in their plans for 2012. The increase, representing 86.3 percent of media planners participating in the survey, is up from 75.5 percent the prior year who said their 2011 media plans would include recommendations for digital displays.
While the increase above is certainly notable, what's perhaps more remarkable is that 44 percent of the media planners surveyed plan to redirect electronic media (primarily television) budget dollars to their digital display line items. Digital signage is no longer relegated to "orphaned" dollars, but rather a deliberate consideration at the outset of planning.
Additionally, 54 percent of respondents reported they would shift funds from traditional out-of-home budgets, and 23 percent reported they'd tap online advertising budgets to help fund digital place-based media buys. This is more evidence that – as consumers grow accustomed to exercising more personal control over the messages crossing their consciousness and selecting (even filtering) the information they digest – mass communications channels will continue to diminish in importance.
Digital displays in public and retail settings represent opportunities for media planners and the brands they represent to gain mindshare. Given well-developed audience personas, planners can identify venues and retail businesses that cater to target profiles.
The opportunity is clear: by funneling budget dollars into place-based media applications, participating brands can enjoy higher audience recall and trial, resulting from their targets having received the right message at the point of consideration.
The post Is Place-Based Media Maturing? A Survey of Media Planners Suggests Yes. appeared first on www.nanolumens.com.
About the Author

NanoLumens' Marketing Manager, seasoned marketing professional with 15+ years of progressive experience in fast-paced digital media environments. Excellent writing and graphics skills. Track record of achieving exceptional results in content creation, marketing and Search Engine Optimization. And I collect Super hero stuff. :)

More Content by Joey Davis